CLICK POSTERS TO BUY TICKETS
REGULAR - $9.50
MATINEE - $7.50 (BEFORE 5PM)
TUESDAY, APRIL 25TH
*SEATS LEFT VALUES ARE ESTIMATES
CLICK SHOWTIMES TO PURCHASE TICKETS
AND VIEW ACTUAL AVAILABLE SEATS
ALL SHOWTIMES
*SEATS LEFT VALUES ARE ESTIMATES
CLICK TITLES TO VIEW FILM INFORMATION
CLICK SHOWTIMES TO PURCHASE TICKETS
AND VIEW ACTUAL AVAILABLE SEATS
T2 TRAINSPOTTING 2
RATED R
117 MINUTES
SYNOPSIS
Twenty years after the highs and lows of Trainspotting, Renton, Sick Boy, Spud and Begbie return. Drama from Danny Boyle, with the original cast.
SHOT! THE PSYCHO-SPIRITUAL MANTRA OF MICK ROCK
RATED R
95 MINUTES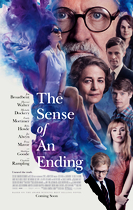 THE SENSE OF AN ENDING
RATED PG-13
108 MINUTES
SYNOPSIS
A man living a reclusive life is forced to confront his past when buried secrets unexpectedly resurface. Drama with Jim Broadbent and Charlotte Rampling.
YOUR NAME.
RATED PG
106 MINUTES
*THIS SHOWTIME - JAPANESE w/ ENGLISH SUBTITLES
THE LEGO BATMAN MOVIE
RATED G
104 MINUTES
SYNOPSIS
As well as dealing with the criminals of Gotham City, Lego Batman has a new challenge - taking responsibility for the boy he has adopted. Animated comedy adventure.
AN ARCATA TRADITION SINCE 1914
ENHANCED CONCESSIONS
Table Service. Beer and Wine. Fresh Food.
UPGRADED EXPERIENCE
New Projection, Screens, Sound, and Seating.
COMMUNITY-DRIVEN
Locally Owned and Operated
Pinot Noir: 6 oz pour
Merlot: 6 oz pour
Sauvignon Blanc: 6 oz pour
LEG ROOM
We've added More Room for You, Your Food, and Your Servers
VISUALS
The Minor Theatre is now equipped with Top-Of-The-Line Digital Projectors and Screens
SOUND
Get immersed in our Upgraded Sound System
ATMOSPHERE THAT CAN'T BE BEAT
MIND
We support healthy business relationships with local food and drink establishments.
HISTORY
Watch the newest films in one of the first movie theaters in the country
FAMILY
We cater to all ages – young or old.
WHAT ARE YOU WAITING FOR?
FIND US
1001 H Street, Arcata, CA
CALL US
707-822-FILM (3456)
WRITE US
info@minortheatre.com