CLICK POSTERS TO BUY TICKETS
REGULAR - $9.50
MATINEE - $7.50 (BEFORE 5PM)
FRIDAY, MAY 26TH
*SEATS LEFT VALUES ARE ESTIMATES
CLICK SHOWTIMES TO PURCHASE TICKETS
AND VIEW ACTUAL AVAILABLE SEATS
ALL SHOWTIMES
*SEATS LEFT VALUES ARE ESTIMATES
CLICK TITLES TO VIEW FILM INFORMATION
CLICK SHOWTIMES TO PURCHASE TICKETS
AND VIEW ACTUAL AVAILABLE SEATS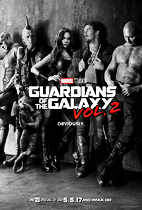 GUARDIANS OF THE GALAXY VOL. 2
RATED PG-13
138 MINUTES
SYNOPSIS
As the galaxy faces a new threat, the guardians travel to help Peter Quill find out more about his true origins. Sci-fi Marvel action, with Chris Pratt.
ALIEN: COVENANT
RATED R
123 MINUTES
SYNOPSIS
The crew of colony ship Covenant land on a world thought to be an uncharted paradise - but find an unimaginable horror. Sci-fi thriller from Ridley Scott.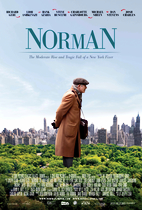 NORMAN: THE RISE AND TRAGIC FALL OF A NEW YORK FIXER
RATED R
118 MINUTES
SYNOPSIS
norman the moderate rise and tragic fall of a new york fixer.jpg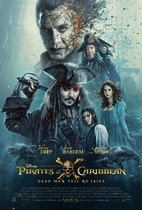 PIRATES OF THE CARIBBEAN: DEAD MEN TELL NO TALES
RATED G
129 MINUTES
SYNOPSIS
Captain Jack Sparrow, down on his luck, is pursued by his nemesis Captain Salazar, who has sworn to kill all pirates. Epic action adventure with Johnny Depp.
COMING SOON
Click on Film Poster to see it's Trailer.
JUST AROUND THE CORNER...
AN ARCATA TRADITION SINCE 1914
ENHANCED CONCESSIONS
Table Service. Beer and Wine. Fresh Food.
UPGRADED EXPERIENCE
New Projection, Screens, Sound, and Seating.
COMMUNITY-DRIVEN
Locally Owned and Operated
Pinot Noir: 6 oz pour
Merlot: 6 oz pour
Sauvignon Blanc: 6 oz pour
LEG ROOM
We've added More Room for You, Your Food, and Your Servers
VISUALS
The Minor Theatre is now equipped with Top-Of-The-Line Digital Projectors and Screens
SOUND
Get immersed in our Upgraded Sound System
ATMOSPHERE THAT CAN'T BE BEAT
MIND
We support healthy business relationships with local food and drink establishments.
HISTORY
Watch the newest films in one of the first movie theaters in the country
FAMILY
We cater to all ages – young or old.
WHAT ARE YOU WAITING FOR?
FIND US
1001 H Street, Arcata, CA
CALL US
707-822-FILM (3456)
WRITE US
info@minortheatre.com