CLICK POSTERS TO BUY TICKETS
REGULAR - $9.50
MATINEE - $7.50 (BEFORE 5PM)
SATURDAY, MARCH 25TH
*SEATS LEFT VALUES ARE ESTIMATES
CLICK SHOWTIMES TO PURCHASE TICKETS
AND VIEW ACTUAL AVAILABLE SEATS
ALL SHOWTIMES
*SEATS LEFT VALUES ARE ESTIMATES
CLICK TITLES TO VIEW FILM INFORMATION
CLICK SHOWTIMES TO PURCHASE TICKETS
AND VIEW ACTUAL AVAILABLE SEATS
GHOST IN THE SHELL (1995)
RATED R
83 MINUTES
SYNOPSIS
A special ops human-cyborg hybrid must confront a dangerous hacker, and secrets from her past. Sci-fi action with Scarlett Johansson, based on the acclaimed manga.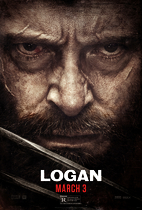 SYNOPSIS
In the near future, Logan and Professor X hide out near the Mexican border - but their world is upended by a young mutant, pursued by dark forces. Action thriller with Hugh Jackman as Wolverine.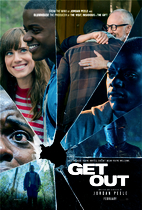 GET OUT
RATED R
103 MINUTES
SYNOPSIS
When a young African-American man visits his white girlfriend's country estate, he gradually uncovers to a terrifying secret. Horror.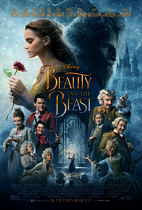 BEAUTY AND THE BEAST
RATED PG
129 MINUTES
SYNOPSIS
Live action retelling of the Disney classic. In an enchanted castle, bright and beautiful Belle is taken prisoner by a beast, whose fearsome looks conceal his noble heart.
GHOST IN THE SHELL (2017)
RATED R
100 MINUTES
CASABLANCA
RATED PG
102 MINUTES
BEST OF FEST: 48TH HUMBOLDT INTL. FILM FEST THROWBACK NIGHT
RATED R
108 MINUTES
BEST OF FEST: 47TH HUMBOLDT INTL. FILM FEST THROWBACK NIGHT
RATED R
120 MINUTES
BEST OF FEST: 49TH HUMBOLDT INTL. FILM FEST THROWBACK NIGHT
RATED R
108 MINUTES
AN ARCATA TRADITION SINCE 1914
ENHANCED CONCESSIONS
Table Service. Beer and Wine. Fresh Food.
UPGRADED EXPERIENCE
New Projection, Screens, Sound, and Seating.
COMMUNITY-DRIVEN
Locally Owned and Operated
Pinot Noir: 6 oz pour
Merlot: 6 oz pour
Sauvignon Blanc: 6 oz pour
LEG ROOM
We've added More Room for You, Your Food, and Your Servers
VISUALS
The Minor Theatre is now equipped with Top-Of-The-Line Digital Projectors and Screens
SOUND
Get immersed in our Upgraded Sound System
ATMOSPHERE THAT CAN'T BE BEAT
MIND
We support healthy business relationships with local food and drink establishments.
HISTORY
Watch the newest films in one of the first movie theaters in the country
FAMILY
We cater to all ages – young or old.
WHAT ARE YOU WAITING FOR?
FIND US
1001 H Street, Arcata, CA
CALL US
707-822-FILM (3456)
WRITE US
info@minortheatre.com